Worsening Condition of Afghan Refugee Women and Children in Pakistan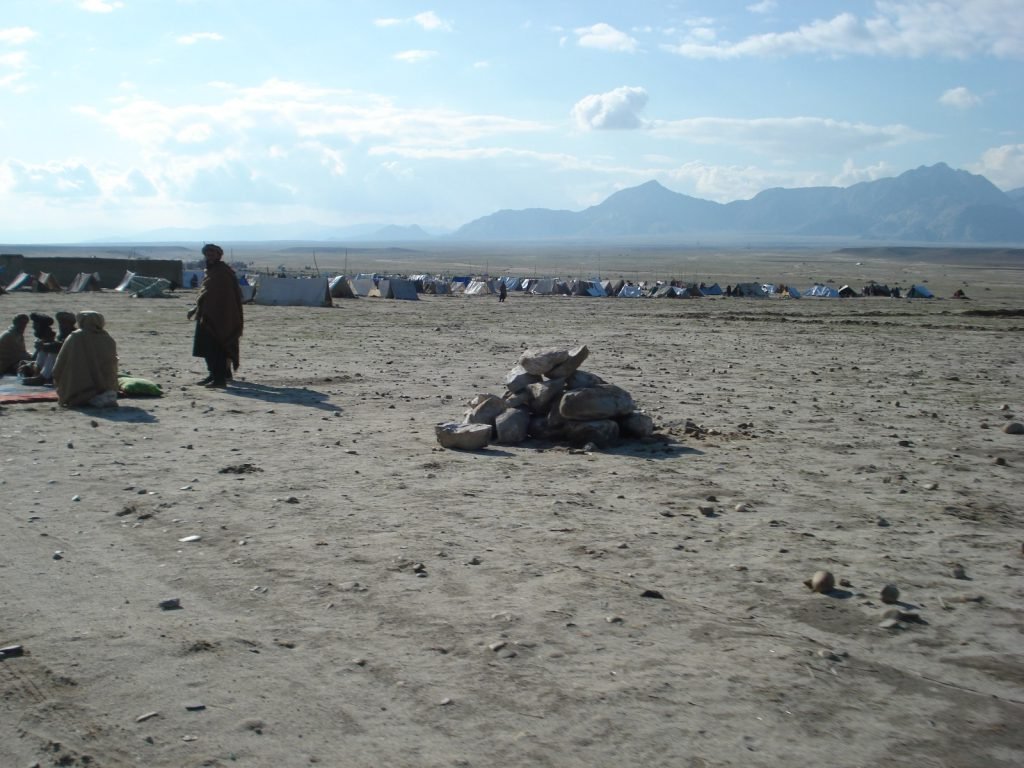 By Hamid Pakteen
The situation in Pakistan with regards to Afghan refugees especially women and children is concerning. The recent crackdown on Afghan migrants in Karachi and Hyderabad by Pakistan authorities has led to arrest of more than 1500 Afghans, mainly women and children. All the arrested Afghans have been lodged in Karachi prison where the conditions are deplorable and inhuman.
Besides this, deportation of more than 1000 Afghan women and children in December, 2022 by Pakistan to Afghanistan and the expectation of increasing numbers in the coming months, is a cause for alarm.
Human rights activists in Pakistan state that many of these arrested Afghans had valid visas on their passports or proof-of-residence cards. However, these documents were said to be confiscated by police before they were jailed.
Pakistan has not adopted the UN Refugee Convention 1951, which confers a legal duty on countries to protect people fleeing serious harm. However, deporting Afghan refugees was a clear violation of the non-refoulement principle (forcibly returning refugees or asylum seekers where they may be persecuted).
Since October, 2022, Pakistani police have detained at least 1,500 Afghan nationals, including women and children, who entered Karachi without valid travel documents. The arrests brought criticism from around the world after images of Afghan children crammed into a cell of the central jail in Karachi went viral on social media. This draw criticism and appeal from human rights activists/organisation including UNHCR for release of the women and children.
At least 150 Afghan women and 200 children are among those being held at a high-security jail in Karachi, according to a recent report released by Commission on Human Rights. The report was based on interviews with scores of imprisoned Afghan detainees. The spokesperson of the Afghanistan Foreign Ministry under the Taliban expressed his concern at the treatment of Afghan refugees in Pakistan. He said that such degrading treatment was not in the interest of either Pakistan or Afghanistan.
Human rights activists in Karachi mention that Pakistani authorities have also detained pregnant Afghan women who fled Afghanistan to seek medical treatment. They have been lodged in jails in Karachi and Hyderabad. One of the female Afghan detainees recently gave birth to a child in the Hyderabad jail.
Human rights advocates and organizations are speaking out against these arrests of Afghan women and children, who are vulnerable due to their gender, age, and lack of connections with local networks. Many have written to the Government of Pakistan, urging it to develop a more humane policy towards Afghan refugees.
Asylum seekers in Pakistan are living in fear, with many women and children unable to attend school and some having to hide their identity in order to avoid arrest. UNHCR is working to identify the most vulnerable asylum cases for resettlement, but it is ultimately up to Pakistan government to grant asylum. Further the procedure to become a registered refugee in Pakistan—and lawfully work, go to school, rent homes—is riddled with obstacles. It requires documents that prove they have immediate family members who are already registered Afghans. For those Afghans who could neither read nor write, obtaining these documents is a challenge.
Though Pakistan has willingly hosted Taliban and its fighters for almost two decades since 2001. They are now reluctant to provide the same treatment to the Afghan women and children who have fled their country for a multitude of reasons ranging from fleeing persecution from Taliban, seeking medical aid and looking for job opportunities.
With the relationship between Pakistan and Afghanistan going through a difficult phase due to increased clashes along the border and the growing influence of TTP, any possibility of a viable solution to the miseries of the Afghan refugees including women and children appears a distant dream. Terror entities active in this region including TTP and ISIS could take advantage of this situation to entice and even radicalise Afghan refugees especially children and use them as a feeder force for their operations.
In conclusion, the situation facing Afghan refugees in Pakistan is dire and requires immediate attention and action. It is crucial that the government of Pakistan and the international community take steps to protect the rights of these refugees and ensure they are not subjected to further harm or persecution.
*The author chooses a pseudonym. Pakteen is a researcher based in Afghanistan.
Note: The contents of the article are of sole responsibility of the author. Afghan Diaspora Network will not be responsible for any inaccurate or incorrect statement in the articles.