Urgent Appeal to the World: Break the Silence, Restore Afghan Girls' Right to Education Now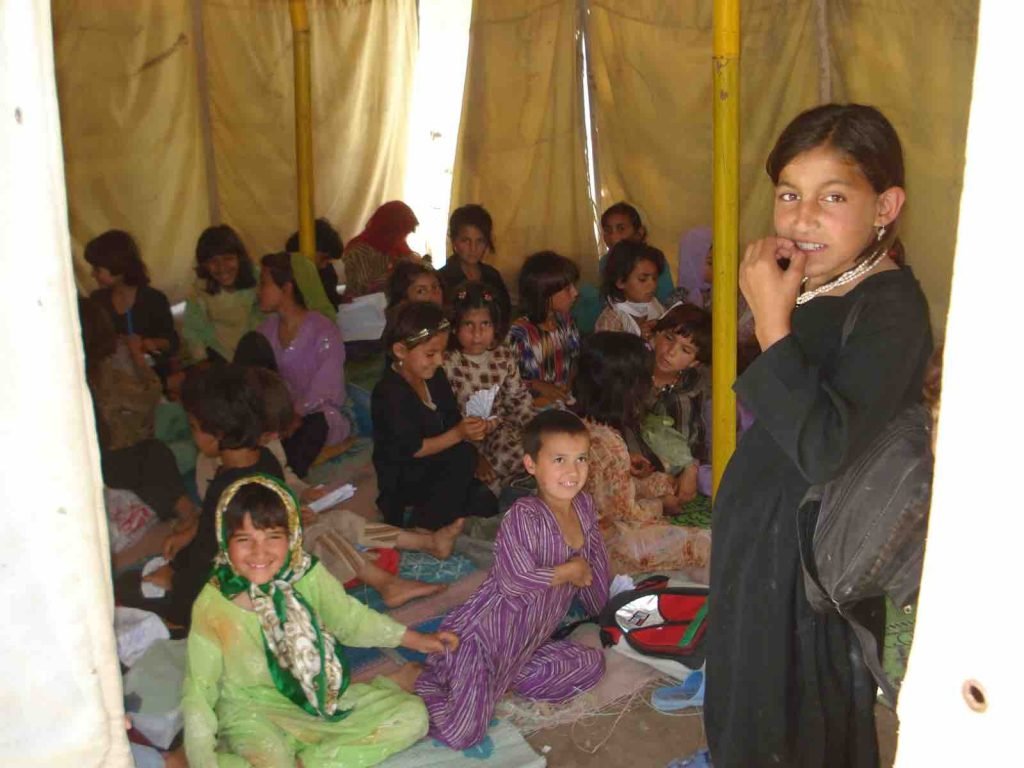 OPEN LETTER:To the United Nations and member countries – "Act Now, Tomorrow will Be Late!"
ATTENTION: High-level Political Forum and the High-level Segment of the Economic and Social Council!
It has been 660 days since girls are banned from going to school. With the continued ban on girls' education by the Taliban, they have gradually lost their hope. As the rights defenders' network and education advocates, we call upon you to act on your commitments based on your responsibilities and political positions to support girls' rights in Afghanistan.
According to the Sustainable Development Report 2023, published by the Dublin University and Sustainable Development Solutions Network (SDNS) to implement the SDG stimulus, Afghanistan is ranked 158 among 166 countries. Unfortunately, it clearly shows that in addition to being in a worse situation regarding SDGs implementation, Afghanistan doesn't have any achievements in implementing SDG4, and even Afghanistan has reversed from the previous ranking.  
We expect more from you than just announcing your solidarity with the Afghan people and condemning wrongdoings on social media. While these actions are well-intentioned, they are not enough to make the Taliban respect females' rights. As world leaders, you must put political pressure on the Taliban at the international level and ensure and support the urgent opening of girls' schools and their access to quality education at the middle, secondary, and university levels.
World leaders have made commitments at the regional and international levels to the Afghan people to ensure the implementation of SDGs and now is the time to fulfill those commitments. As leaders who believe in equality, justice, and human rights, you need to stand beside hundreds of thousands of Afghan girls and their families who want the opening of their educational institutions and the immediate and complete return of their rights at social, political, and cultural levels in Afghanistan.
We, decisively call on the United Nations and its member countries to address the following issues:
I. World leaders from the SDG High Council, regional allies, and international organizations must take brave and coordinated steps to open girls' schools and ensure their access to quality education. 'Act now, tomorrow will be late!'
II. The Taliban's total ban on women and girls and their prohibition from social and legal rights is gender-based discrimination and a violation of human rights according to Paragraphs (K) and (E) Article 7 of the Rome Statute of the International Criminal Court. It is an actual example of the 'Gender Apartheid' in Afghanistan. Therefore, we expect urgent and practical measures to be taken by the United Nations and member countries at the international level to officially declare the current situation in Afghanistan as 'Gender Apartheid.'
III. The Afghan people are concerned about their future and the future of their children under the current regime. In the past 22 months, the Taliban have nullified all national and international commitments without any legal basis. They have destroyed civic space and freedom of speech for human rights defenders and civil society activists through imprisonment and violent actions against civil society activists, girls' education advocates, journalists, and university professors. Following world leaders' commitment to the Afghan people, participants at the HLPF 2023 must be fully aware of the current situation in Afghanistan. They should take urgent and practical steps to put the Taliban under immense pressure, ban their travel, and include their leaders' names in the UN blacklist.
A society where girls are deprived of their rights and unable to freely express their views and interests cannot advance and implement SDGs. The world cannot reach Sustainable Development Goals without Afghanistan. If the world is willing to achieve SDGs by 2030, it must act upon its commitments toward the people of Afghanistan.
Authors:
Rahim Jami – Education Champion and Human Rights Defender
Deema Hiram – Education Champion and Human Rights Defender
Endorsements: This Letter is endorsed by ( 30 ) Networks, Human Rights Organizations, and ( 314 ), Civil Society Activists, Advocates, Journalists, and Students.
Note: The contents of the article are of sole responsibility of the author. Afghan Diaspora Network will not be responsible for any inaccurate or incorrect statement in the articles.