Soaring Crime in Peshawar: A Dire Test for Law and Order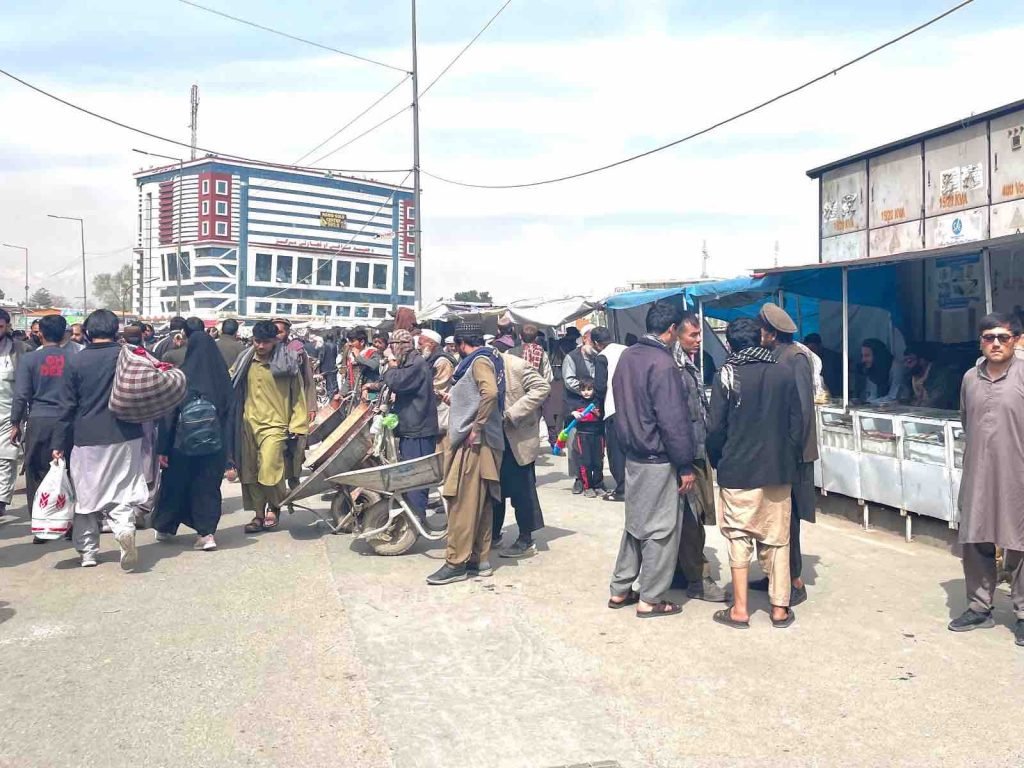 By Kadeem Baloch
Peshawar, a historically significant city in Pakistan, is currently grappling with a distressing surge in crime. The rise in murders, attempted murders, robberies, and rape cases has created a sense of insecurity among the residents. The weak performance of law enforcement, coupled with unprecedented inflation and drug addiction, has further exacerbated street crimes and violence. Mounting unemployment and cross-border smuggling of stolen mobile phones to Afghanistan poses a significant challenge for the authority. While efforts have been made to combat crime, the presence of the Taliban in neighboring Afghanistan and illicit money flows contribute to further exacerbating the situation.
The crime rate in Peshawar district has surged by 136 percent during the first five months of 2023, compared to the same period last year, according to a report by the police. The report highlights a significant increase in the number of murders, with 232 people killed in Peshawar this year, reflecting a 136 percent rise compared to the first five months of 2022. Likewise, there has been an increase in attempted murder cases, with 360 incidents reported in 2023, compared to 310 cases during the same period in 2022. Nevertheless, occurrences of robbery have witnessed a substantial 102 percent increase, with 79 cases of rape reported this year compared to 39 cases during the first five months of the last year. Furthermore, 29 rape cases were reported in the current year's timeframe.
Earlier in the month of April, it was reported that 74 cases of dacoity, 25 cases of motorcycle theft, 34 cases of extortion, and 41 cases of violence during theft were registered in the first two months of 2023. The police have been actively working to combat crime in the area, arresting 419 suspects of 35 criminal gangs. SSP Operations Haroon Al-Rashid has stated that police are taking measures to reduce street crime and increase patrols in high-crime areas. The police have also introduced a mobile application that will notify them if a shopkeeper sells or repairs a stolen mobile phone, he added.
The city of Peshawar has been a scene of harrowing acts of violence and crime that have rippled across its communities. Here are some latest instances that underscore the gravity of the situation:
On June 10, 2023, a child caught in the crossfire between the police and robbers tragically lost his life. The police claimed to have arrested three culprits from the notorious Bari robbery gang and seized their weapons, mobile phones, a motorcycle, and looted money in the process. Yet, the human cost of this altercation leaves a lasting scar.
On April 14, 2023, the Federal Investigation Agency cracked down an illicit Hundi-Hawala currency exchange operation in the city. The agency managed to arrest two individuals, Idris Khan and Anwar Shah, in possession of massive sums of illicitly transacted money, amounting to PKR 5 million and PKR 760,000 respectively.
In a heartrending episode of targeted violence, Diyal Singh, a Sikh shopkeeper, was ruthlessly gunned down in the Ghari Atta Muhammad area of Dir Colony Road on the outskirts of Peshawar on March 31, 2023.
The year 2023 dawned with a devastating blow to the legal community of Pakistan when on January 16, the former President of Pakistan's Supreme Court Bar Association and a senior lawyer, Latif Afridi, was brutally killed outside the Peshawar High Court.
Peshawar was once again jolted with shock and fear when a schoolteacher, Shan Ali Khan, of Warsak Model School was kidnapped under mysterious circumstances on November 24, 2022, from the Hussainabad, Gul Bahar area.
These episodes are just a snapshot of the growing violence and unrest that grips Peshawar, demanding urgent action and intervention.
Regrettably, it has been noted that only a minuscule percentage of these crimes ever make their way to official police records. The majority are swept under the carpet. Victims are discouraged and dissuaded from reporting or the police avoid lodging the cases, by dodging the complainants in a bid to present a rosy picture to their seniors. This lack of transparency and accountability, coupled with inadequate help from station house officers and senior police officials, only aggravates the situation. It is further fuelled by other socio-economic factors, including rampant inflation and a rising tide of methamphetamine (commonly referred to as "ice") have contributed to a surge in street crimes and acts of violence. Consequently, residents of many areas in Peshawar now refrain from coming out of their homes alone after sunset, while numerous shopkeepers arm themselves with loaded guns both as a deterrent and as a means of self-defense against robbery attempts.
Peshawar: From Historic Intersection to Modern Challenges
Situated at a strategic juncture between Central Asia and the Indian subcontinent, Peshawar has historically played a pivotal role as a vital intersection. It stands as one of the oldest cities in Asia and is positioned at the very outset of the principal highway connecting these two regions—the illustrious Khyber Pass. This advantageous location has bestowed upon Peshawar a flourishing trade network and placed it along the path of armies traversing in both directions, from British imperialists to Mughal emperors.
Until the early 1980s, Peshawar enjoyed a state of tranquillity. However, this serenity was disrupted when Pakistan's then-dictator, Zia-ul-Haq, made the decision to align with the United States in their Cold War confrontation against the Soviet Union, subsequently entangling Pakistan in the 1979 Soviet invasion of neighboring Afghanistan. Ever since this significant turning point, the overall atmosphere of Peshawar, including the realm of criminal activities, has witnessed a distressing escalation. In the present context, the surge in criminal activities can be attributed to the mounting unemployment rates and the exponential rise in inflation. Notably, a pressing challenge faced by law enforcement officials stems from the smuggling of stolen mobile phones to neighboring Afghanistan.
According to sources within Peshawar Police's investigation department, the city experiences a staggering average of over 50 incidents of snatching or theft of mobile phones on a daily basis. This accumulates to a monthly total of approximately 1,500 reported cases across all 33 police station jurisdictions. Astonishingly, a striking 80 percent of these pilfered devices find their way to Afghanistan, while the remaining 20 percent are sold within the local market, as confirmed by the city police.
At present, there are more than 20 such criminal syndicates operating in Peshawar, collectively amassing millions of rupees each month through the illicit trade of mobile phone smuggling.
Peshawar's Law Enforcement Implements New Strategies and Achieves Noteworthy Success
Furthermore, during the month of March this year, the local administration made the decision to enforce Section 144 of the Criminal Procedure Code (CrPC) in Peshawar, a crucial measure aimed at upholding law and order in the district. Additionally, in an effort to combat the pervasive menace of extortion, the police have taken significant steps by establishing the Counter Terrorist Financing Unit (CTFU). Recognizing the alarming scale at which extortion has been occurring, KP Inspector General of Police, Akhtar Hayat Khan, emphasized that this issue had been given insufficient priority in the past, leading to confusion regarding the initial responsibility for addressing it.
Nevertheless, there has been a notable shift in the approach taken by the city police as reported in March 2023. They have claimed to have adopted a new and effective strategy, resulting in the successful dismantling of multiple criminal gangs involved in street crimes. A press release issued by the Peshawar Police revealed that a total of 36 highly dangerous gangs engaged in robberies, thefts, and other nefarious activities across all divisions of Peshawar were exposed and apprehended by the police.
Through a series of operations conducted under this fresh strategy, over 425 individuals suspected of involvement in criminal activities were arrested. It is noteworthy that among those apprehended, there were individuals accused of crimes hailing from the neighboring country of Afghanistan also. In addition to these achievements, the police operations also led to the apprehension of women gangs involved in house burglaries and looting, where they resorted to breaking into residences. Under this new policy, the identification of high-risk areas has facilitated the implementation of strategic blockades throughout Peshawar. Dedicated squads have been deployed across all divisions, intensifying the presence of local police through increased patrolling, including city patrols, and implementing rigorous snap checking processes.
The law-and-order situation of Peshawar will further go downhill because of the Taliban presence in Afghanistan causing the rampant violation of rules by Taliban extremists on this side of the border. The overall crime situation has increased due to unchecked money flow from Peshawar to Afghanistan for various illegal activities. Urgent action and intervention are imperative to address and mitigate the growing violence and unrest that grips the city.
*The author chooses a pseudonym. Kadeem Baloch is a freelance journalist based in Pakistan.
Note: The contents of the article are of sole responsibility of the author. Afghan Diaspora Network will not be responsible for any inaccurate or incorrect statement in the articles.