Afghan Women's Activist Nominated for Nobel Peace Prize Calls for Dialogue with Taliban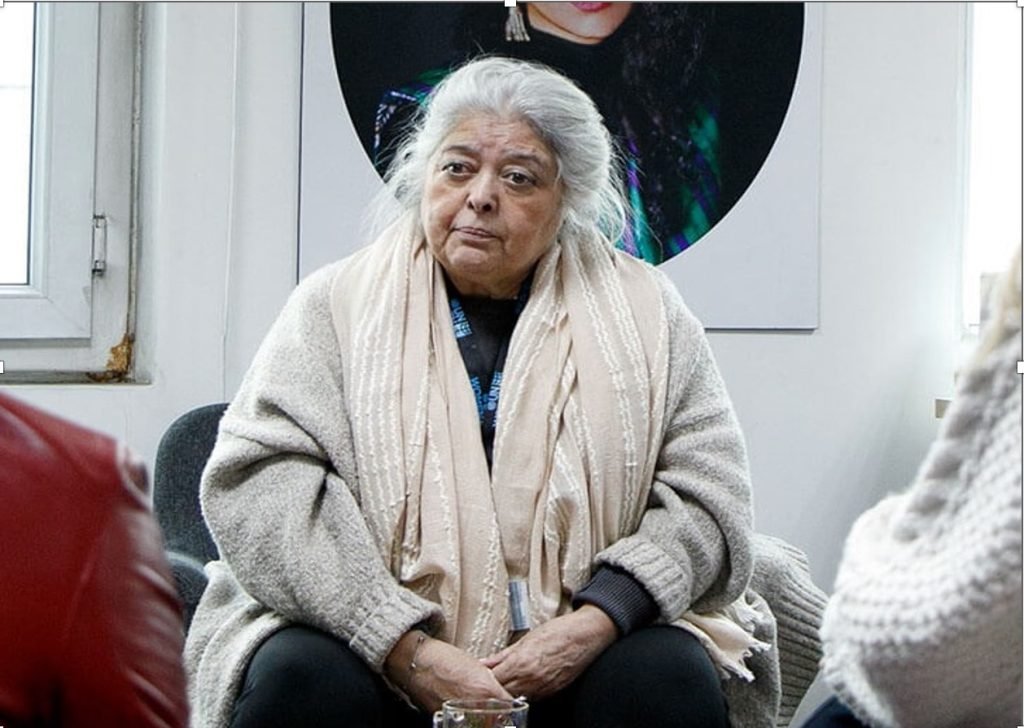 By SS Ahmad
Mahbouba Seraj, a prominent Afghan women's rights activist, who has been advocating for engagement with Taliban, has been shortlisted for this year's Nobel Peace Prize along with Narges Mohammadi, an Iranian human rights activist and lawyer who is currently jailed. The winner is expected to be announced in October. Seraj has been vocal on the need for dialogue with the Taliban stating that engagement is the only way to ease the humanitarian and economic crises in Afghanistan. Her views have attracted criticism from many Afghan activists who have called for the international community to isolate and punish the Taliban further.
Seraj's career as a journalist, humanitarian, and activist spans over four decades, and she is the niece of reformist Afghan King Amanullah Khan. She founded and ran various organizations, such as the nonprofit Afghan Women's Network, the Organization for Research in Peace and Solidarity, and the Afghan Women Skills Development Center, which runs shelters for vulnerable Afghan women and children fleeing domestic abuse.
In August 2021, when Afghanistan fell under the control of the Taliban, and many women's rights activists fled the country to avoid retaliation from the group. However, Seraj, chose to remain in the country, despite holding a US passport. At 75 years old, Seraj has continued to advocate for women and girls' rights and operate a network of shelters for women fleeing domestic abuse. While local and foreign NGOs in Afghanistan had come under mounting pressure from the Taliban, many of them being forced to either shut down or restrict their operations, Seraj has been able to convince the Taliban to allow her to continue some of her activities, even as she protests the group's restrictions on women. This is a testament to her resilience and determination, and it highlights the importance of engaging with the Taliban in order to effect change.
Over the last 16 months, the Taliban has imposed strict restrictions on women's appearances, freedom of movement, and access to education and employment, causing widespread concern among human rights defenders, women activists, journalists, and intellectuals. The group has also been cracking down on dissent, violently dispersing peaceful protests staged by women demanding their basic rights.
Seraj has been a vocal critic of the Taliban's policies towards women and has energized resistance by women in Afghanistan through her appearances in international media and forums. However, she has remained firm on her belief that dialogue with Taliban is crucial to realise any practical change in the quality of life of women in Afghanistan. Despite many opposing views, Seraj believes that there is no other choice now and engagement is essential to create a country where everyone can live.
Seraj's steadfast work and courage in the face of opposition and danger from the ruling establishment of Afghanistan has earned her recognition, having been shortlisted for the Nobel Peace Prize in February 2023. The Peace Research Institute Oslo highlighted her tireless efforts to improve women's rights in Afghanistan. In her response to the nomination, Seraj stated that it would be a great honor for both her and Afghanistan, adding that the recognition is the result of the sacrifices and efforts of Afghan women.
Many Afghan women have praised Seraj for her unwavering stance against the Taliban and advocacy for women and girls' rights. Her nomination has also drawn attention to the ongoing fight that women and girls in Afghanistan are waging against societal pressures and the Taliban
Mahbouba Seraj's refusal to leave Afghanistan despite the Taliban's intimidation and her continued advocacy for the rights of women and girls is nothing short of remarkable. Her bravery and commitment to the cause have earned her a nomination for the Nobel Peace Prize, which has shone a spotlight on the plight of Afghan women and the need for continued efforts to protect their rights. This also underscores the importance of engaging with the Taliban in order to effect meaningful change.
As the international community grapples with how to address the ongoing crisis in Afghanistan, Seraj's work and her call for dialogue with the Taliban serve as an important reminder that meaningful change in the lives of Afghan women and children is only possible through engagement and dialogue.
* SS Ahmad is a freelance researcher and journalist based in Afghanistan.
Note: The contents of the article are of sole responsibility of the author. Afghan Diaspora Network will not be responsible for any inaccurate or incorrect statement in the articles.